Why Online Payment Solutions Are Becoming More Popular?
According to recent research, e-commerce will account for 20.4% of worldwide retail sales by the end of 2022. The rapid expansion of e-commerce, benefited from social distancing rules during pandemic, and plenty of business interruptions.
In Hong Kong, e-commerce penetration stood at 59.8% and is projected to rise to 72.6% by 2022, which is a 12.8% increase. As more and more retailers have switched to operating online.
Following this huge trend in the world, starting and expanding your online store business will be the perfect choice, as it can be very profitable and cost-effective with a low start-up cost in general. However, in the meantime, finding the right online payment gateway in HK is also the key to achieving success. A sophisticated e-commerce payment solution is essential for any online store merchant. Those who browse online shops expect well-presented listings, thoughtful customer service, and a variety of online payment methods.
Providing a comprehensive solution to enterprises of all sizes is what Payment Asia excels at, enabling merchants to keep up with technological advancements. E-commerce payment solutions and gateways, as well as artificial intelligence are some of our key products and services, serving merchants across countries internationally. 
Leading Online Payment Solution in Hong Kong
With more than 20 years of experience, our solutions are flexible, superior and competitive, successfully establishing our company's leading position in the online payment gateway HK market. Our innovative and secure one-stop solution platform combines various payment methods, from China Union Pay, Visa, MasterCard, Alipay to other online payment gateways in Hong Kong. During the past decade, we have aggressively innovated and added a dynamic range of add-on services, such as digital marketing, e-sales, and e-logistics to meet the fast-changing needs of our merchants. Over the years, we have rapidly developed and have now served more than 10,000 local and international merchants.
We aim to maximise the customer base of merchants, reduce their operational costs and promote their transparency. We accept multiple currencies and have flexible settlement periods, so that merchants with different needs and industries can find the right online payment solution for them. Assisting merchants to obtain excellent business results is exactly the goal and purpose we continue to pursue, and we view the success of our merchants as our own success.
The Advantages of Our Online Payment Gateway:
Covers Credit Card, Union Pay, Alipay, WeChat Pay, Crypto, and Others
Web Plug-In or API (Application Programming Interface)
Supports Various E-Shopping Cart Systems
Simple Backend Operation and Clear Transaction Data
Shorter Payment Process with Seamless Transactions
Provide Cross-Border Payment and Settlement Solutions
Flexible Settlement Schedules
Easy and Smooth Online Payment Gateway for HK Merchants
All-In-One E-Commerce Payment Solution
Nowadays, credit cards aren't the only acceptable option through online payment gateways in HK. Merchants started to accept various e-commerce payment solutions in the digitalised world. Being a leading online payment gateway in Hong Kong, we are proud of the competency, flexibility and excellency in our system. We offer online payment solutions, multiple currencies with flexible settlement periods to ensure merchants with different needs may find their suitable solutions. It is our goal to help every merchant achieve business success.
How Do We Provide a Seamless Online Payment Experience?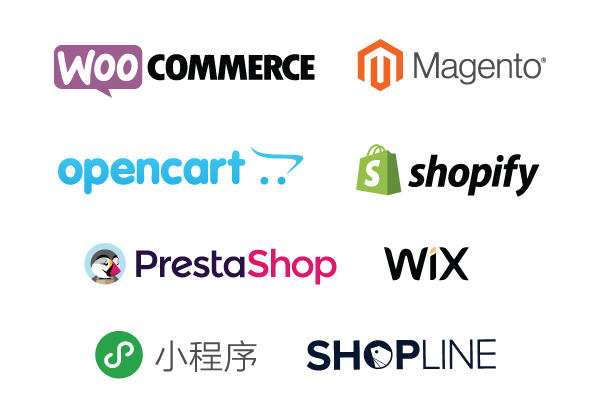 After successful activation, we will provide API access guidelines for merchants to connect our online payment gateway to corresponding application scenarios, and provide consumers with various e-commerce payment solutions. Our supported shopping cart systems/plugins include: Wix, Shopify, SHOPLINE, WooCommerce, OpenCart, PrestaShop, Magento, WordPress. If merchants want to receive electronic consumption coupons, credit cards, or UnionPay, we provide an all-in-one online payment solution, so that merchants can easily pay and collect money online. 
How Can We Ensure the Safety of Our Online Payment Gateway?
Payment Asia is a PCI-DSS certified online payment gateway in Hong Kong. Any business transaction needs to ensure the security of payment as well as their systems, especially their online payment and e-store payments, where safety of customer payment information is a priority. By understanding and implementing a PCI compliant online payment gateway in HK, you can ensure that your customers' transactions are safe and secure. The Payment Card Industry Data Security Standard (PCI-DSS) was established in 2006 by five major credit card companies to prevent data breaches that could affect banks and customers. It doesn't include any formal certification, and is a self-assessment questionnaire to make sure the business is in compliance with the specified standards.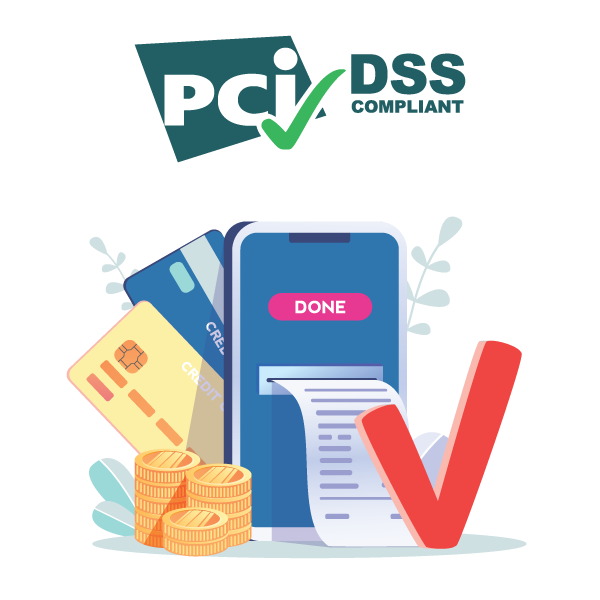 How Can Our Online Payment Gateway Help Hong Kong Merchants That Don't Have an e-Shop?
We help merchants who are operating without online stores and provide e-commerce payment solutions to build a basic and simple e-business. By connecting to our online payment gateway in HK, merchants can also collect money online, diversify payment channels and attract more consumers to pay via online channels, thereby increasing sales. A smooth and safe online payment gateway in Hong Kong can also help gain customer loyalty as well.
The establishment process is quick and simple, and you only need to provide some basic company information, and details about your products or services. And you can solve the trouble of not being able to collect and pay online.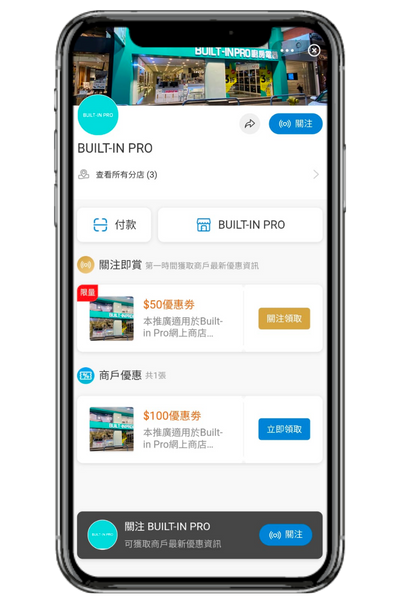 Harness the Benefits of E-Commerce
Except for being the all-in-one, safe, and reliable online payment gateway, we help our merchants to reap the benefits of e-commerce. For instance, we partnered with Alipay HK to help our merchants to establish a page on the Alipay HK APP. The purpose of it is to attract more customers by releasing coupons and various discounts, and certainly the sales of our merchants have increased as a result. We hope that eventually all payments will be collected through our online payment gateway in Hong Kong. We do not position ourselves as just a service provider with our clients, but rather a life-time business partner. 
More Than Payment
Merchants can handle local and international multi-level transactions using our omni-channel e-commerce payment solution. Since its establishment in 1999, our company also acts as a bridge between Asian and international merchants in Hong Kong. 
To fulfill our merchants' changing requirements, we always listen to their needs. Together, we achieve growth hand-in-hand. The unique aspect of our company is that we have a dedicated digital and data-driven marketing team that works closely with clients not just on payment processing but also in their sales and marketing campaigns. 
About Our E-Commerce, Online Payment Solutions - FAQs:
1. How can I apply for your online payment gateway?
Please go to our dedicated e-application platform to register and submit relevant documents: https://application.pa-sys.com/nef/account/register Our sales team will contact you in no time to make sure you are on the right track, and provide the support you need. 
2. What is the fee of using your online payment gateway?
We have reasonable transaction costs which can be modified for various industries. There will NOT be any setup fee, annual fee, or account opening fee.
3. Is it possible for customers to shop online outside of Hong Kong?
Of course, there are no geographic limitations for e-commerce payment solutions. However, transaction settlement can only be done in HK Dollars, and merchants are required to have a Hong Kong bank account.
4. Will I be charged a fee when issuing a refund?
We will charge the transaction fee only if you conduct the transaction through UnionPay. There will not be any transaction fee for using our online payment solution if you are using other payment channels, and you will receive a full refund in the currency you paid.