The enormous development of contactless mobile payment methods renders consumers more choices on payment methods; but which one of them is the best payment system for the merchants?
Trending on the Application of Mobile Payment System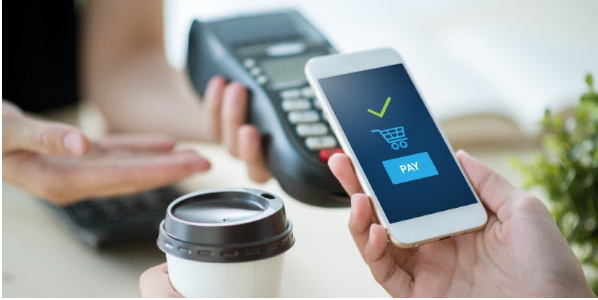 Is the popularity of mobile payment really that high indeed though you may have heard of many advertisements being published? According to the latest figures, 1.5 million and 1 million registered users have installed the apps of Alipay HK and WeChat Pay HK respectively. In another phone interview conducted by Hong Kong Productivity Council, more than 1,000 respondents were surveyed. More than 80% of them said they had heard of Alipay HK and WeChat Pay. And both companies own 40% of market share in mobile payment respectively. Moreover, Alipay announced that the per capita consumption of mainland tourists reached RMB 2,219 (HKD 2,549); the amount increased by 80% compared with the same period last year, and the number of transactions was four times that of last year. The above statistics just show that with the advancement of technology, more and more people use mobile payment for consumption. Merchants should adopt relevant systems as soon as possible in order to take the lead from the competition during the change.
Difference between Mobile Payment System and Credit Card
Payment Asia: Providing One Stop E-Payment Solutions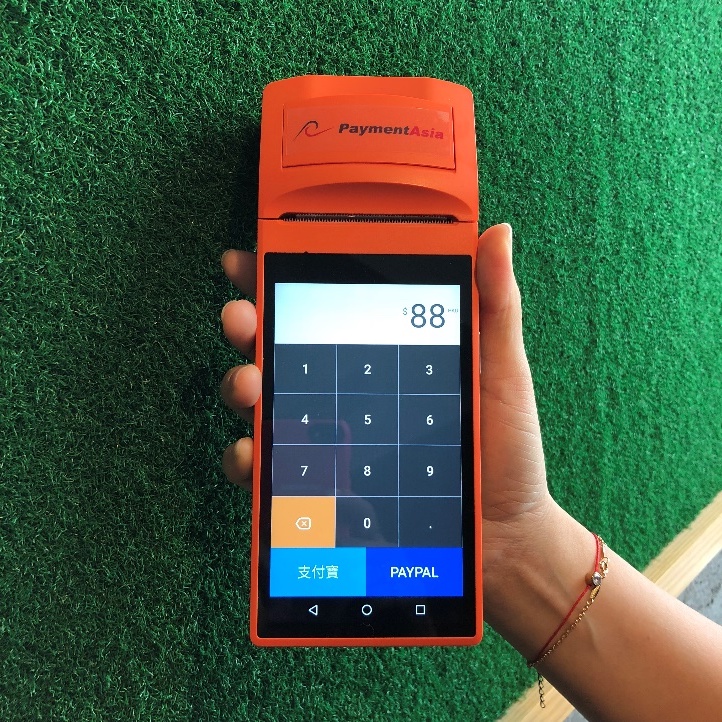 Established in 1999, Payment Asia mainly provides ePayment and eCommerce solutions. Providing one-stop online and mobile payment solutions for SMEs and multinational companies from local to Asia, covering payment solutions, payment gateways and integration, and artificial intelligence. Payment Asia is one of the payment solution providers providing the most comprehensive solutions.
Expanding overseas and local tourist business: Payment Asia had promoted the online payment method with AlipayHK since 2007. We have a closer cooperation with Alipay HK recently, to absorb the consumption of visitors to Hong Kong actively, which helps merchants enter international markets and expand business to different places of the world.
Cover variety of alternative payment solutions, barrier-free payment methods: Cooperate with major card issuers and acquirers, support different payment methods from bank transfer to direct debit.
Comprehensive management and support: Payment Asia is owning a management system. Merchants can browse transaction records anytime; basic support for business and auditing are also provided such as analysis reports and development tools. In our customer service, we have a 24/7 customer service hotline, there is also anti-fraud monitoring to ensure account security.
Exploring the greatest potential: Payment Asia cooperates with Prizm, a well-known local digital marketing company. To provide marketing strategy, O2O conversion rate, CRM suggestions to customers. DataTech, a subsidiary of Prizm, focuses on the research and development of new technologies, from AI to Big Data. Seeking to help merchants not fall behind and sprint e-commerce business in the best condition.
Other than completing the payment collection system, Payment Asia can bring more sales and strengthen the relation between the merchants and its customers!
Clear and easier for auditing and payment collection: Merchants can check their receivable immediately through PA Pay App after sales. In addition, merchants can gain convenience and reduce operating costs from low transaction fees and the function of HKD settlement in dual currencies e-wallet. Apart from PA Pay App, large merchants can choose to use POS terminals that support multiple payment methods such as Alipay HK, WeChat Pay and PayPal to attract consumers.
Payment Asia Exclusive Offer for Registration
You can enjoy the exclusive offer right now if you are interested in the Payment Asia service! We will offer a special package for merchants just by clicking here to fill the form and provide the relevant supporting documents. Please click here for the details of the discount offers.
< Next post - HKTDC SmartBiz Expo 2018
Prev post - PA Pay – e-Payment Collection Application Helping Hong Kong Merchants Explore Business Opportunities >